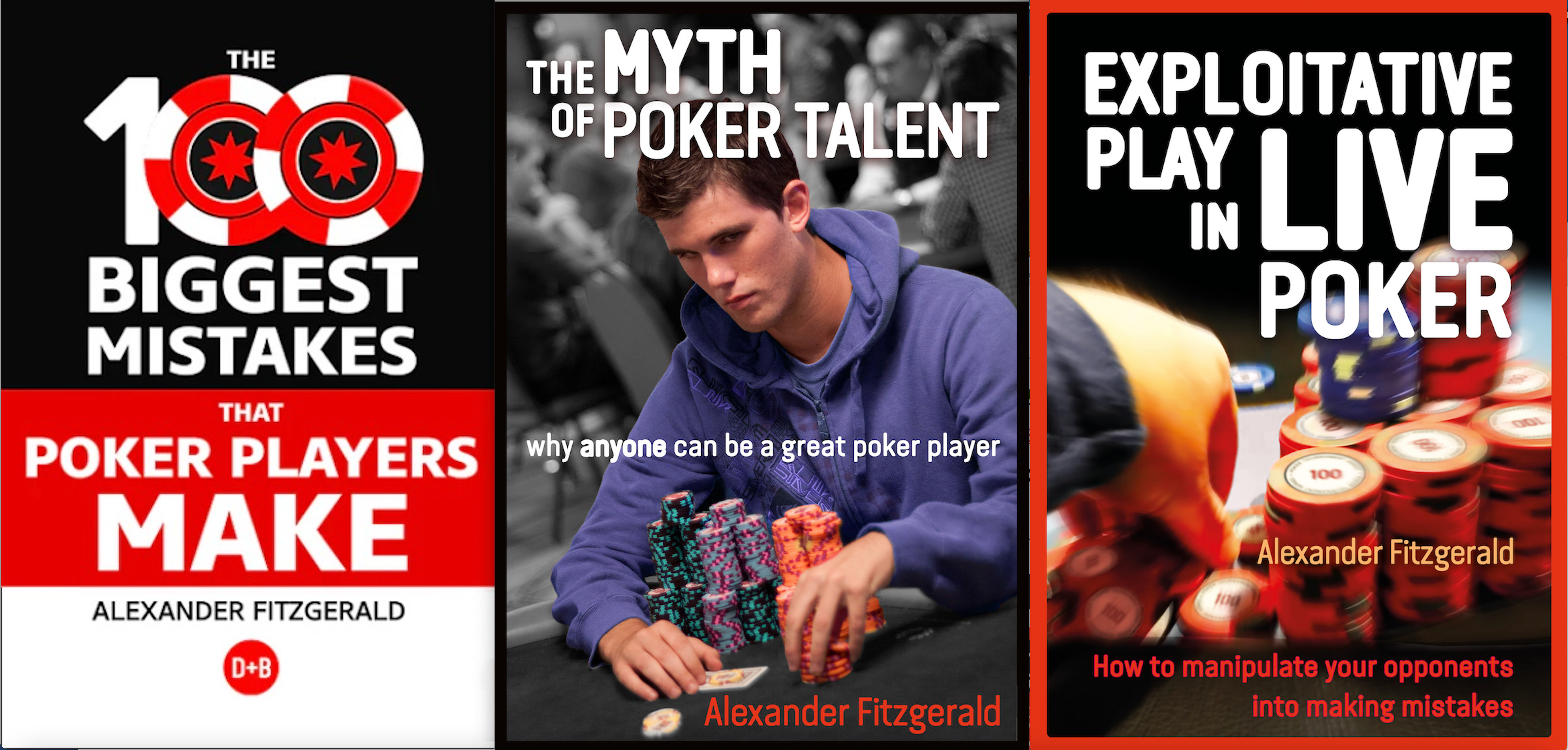 An Alex Fitzgerald Special offer - up to 25% OFF
| Daniel Addelman
SPECIAL OFFER
* Buy ALL 3 BOOKS by Alex Fitzgerald + get 25% OFF ALL 3
(add code ALEXFWSOP when you checkout)
* Buy any 2 of 3 BOOKS by Alex Fitzgerald get 20% OFF BOTH
(add code ALEXFWSOP20 when you checkout)
Offer open until 18th July.
The 100 Biggest Mistakes that Poker Players Make
"I have yet to find a single piece of content by Alex that does not offer something profound or helpful to my game or my life. This book is no different. Section after section hits home in a way only poker players can understand. A+ work, once again."
Mike Wasserman, former #1 ranked player on Pocketfives
"The Myth of Poker Talent is a comprehensive guide to both playing poker and being a poker player. While online MTT players may benefit the most from Fitzgerald's insights, the book is applicable to all variants of no-limit hold'em (tournaments or cash games), live or online. Just be ready to put in the effort."
Ben Saxton, PokerNews.com
Exploitative Play in Live Poker
"I am pretty sure I have said before that a book I was reviewing at the time changed my life, but this time it didn't just change my life, it completely 100% altered my entire poker existence... I want to learn the best from the best. I am telling you: Alex Fitzgerald is the best of the best."
Ben Saxton, PokerNews.com