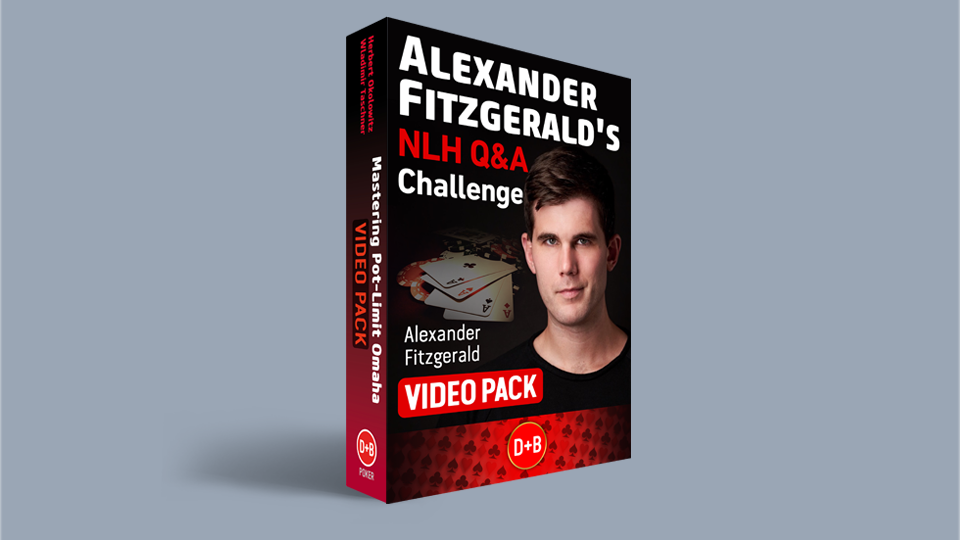 BRAND NEW video pack by Alex Fitzgerald - Limited period discount!!
| Daniel Addelman
Poker books are insightful and helpful, but sometimes it can be difficult to remember each concept they address. In this new series, you will be able to test yourself on the most important concepts Alex Fitzgerald addressed in his three poker books. Through more than four hours of testing, you will get to drill key concepts again and again.
A further bonus is that after each test, Alex identifies the book and the exact section that deals with this particular topic. So, if your answer demonstrates that this is an area you need to work on, you know immediately where to look to improve your understanding.
Once these fundamentals are a part of you, you will be ready to dominate any poker game you play.
Chapter 1 is completely FREE
Just click HERE
Also: Bundle of Alex's latest book - The 100 Biggest Mistakes that Poker Players Make + Alexander Fitzgerald's NLH Challenge at 45% DISCOUNT

Usual Price: $105.95

45% OFF - ONLY $58

Discount applied automatically when you checkout

Just click HERE